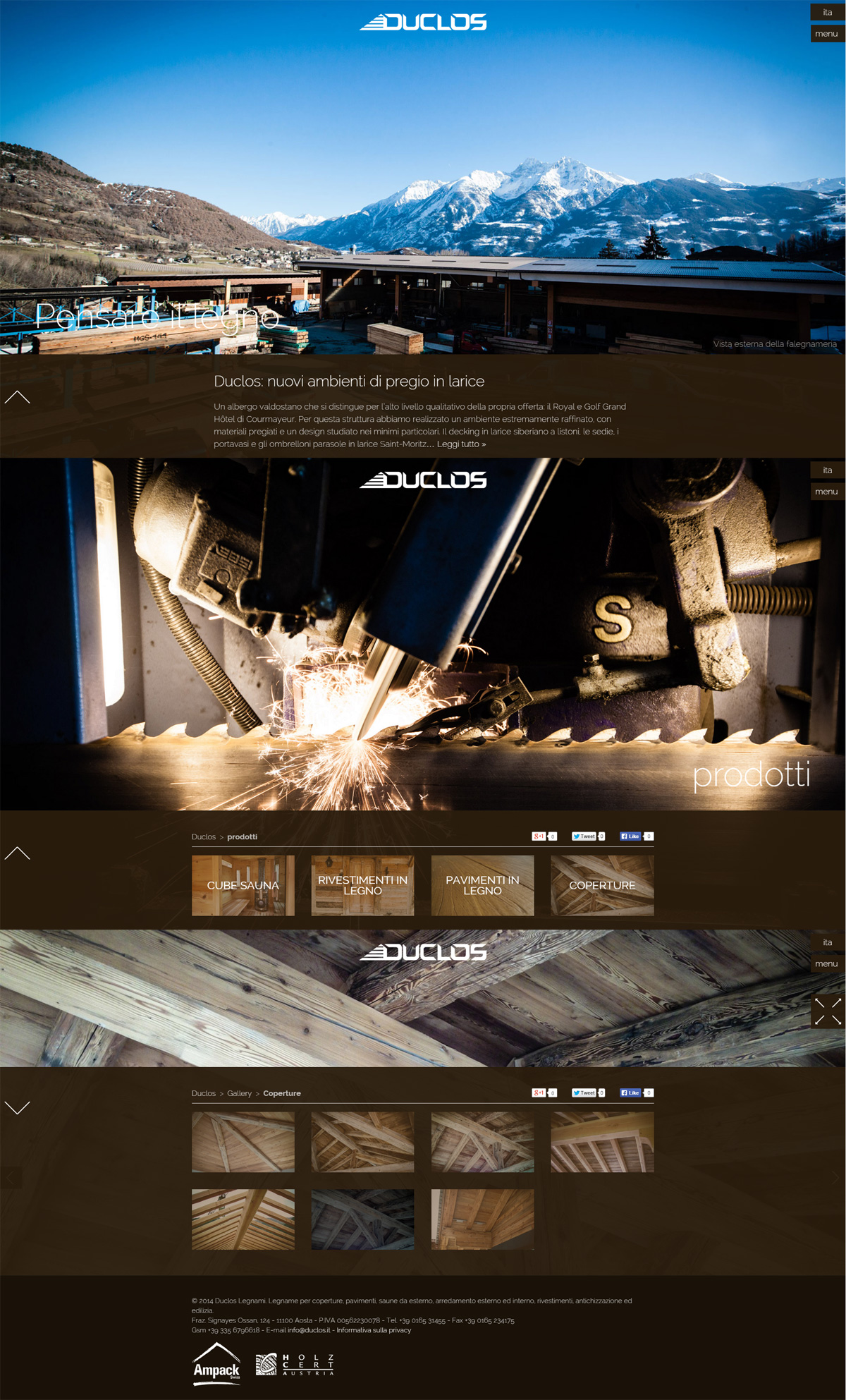 Duclos
Pensare il legno
---
CLIENT
: Duclos Legnami srl.
TECHNIQUE
: HTML5, CSS3, Animations, Author photos
YEAR
: 2014
---
For the renewal of Duclos Lengami's website, we put the focus on large pictures essay writer showing what their work is all about: passion and craftsmanship in woodworks. Duclos takes every commission with an artisanal approach, with a passionate care of the details and the overall view of a seasoned workshop. So we let the photos speak, and we built a custom writing discrete and elegant interface to navigate the content. We take pride in the gallery section, where our interface design was adopted also by Wikipedia a few months after we delivered the site to Duclos.